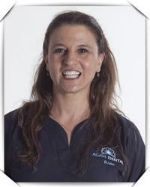 Hygenist
Rose enjoys traveling, snorkeling, dancing and relaxing with friends and family.
"I will make your visit comfortable and pleasant by listening, educating and providing you with a complete oral hygiene care program. My goal is to earn your trust and develop a long-lasting professional relationship."
Hygenist
Maryn came to Agave Dental with experience, education, and a passion for dental hygiene. She has been instrumental in bringing laser technology into the office. Her love for dental hygiene and patient care makes her a wonderful asset to our team. Maryn is constantly continuing her education in order to be informed on the latest research and treatment options for our patients.
While not caring for patients, Maryn enjoys spending time with her family, most especially her wonderful husband. Together they enjoy traveling, hiking, and camping. She loves her life as a wife and homemaker. Maryn is very involved with her church and teaches Sunday school to the adult members of her community. She has also spent time mentoring a group of youth that attends Arcadia High School.
Personal Philosophy
"I believe each patient deserves to have the best dental hygiene experience. Everyone should feel welcome and well informed about their dental health."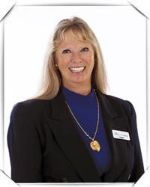 Office Administrator
Diane has been in dentistry for 30 years. When not managing the Agave Dental office needs, Diane enjoys home renovations arts & crafts, gardening and basking on the sunny beaches of Mexico with her husband.
"I want to make every patient feel welcome and enjoy a pleasant visit to our office by answering their questions and looking after their needs from start to finish."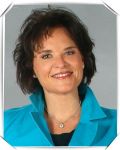 Treatment Coordinator
I have been involved in the dental field for nearly 30 years. I have performed every aspect of the front office at one time or another. I must admit my claim to fame is I love what I do as much today as I did 30 years ago. I love taking vacations with my husband of 38 years, Jeff. I am blessed to have two wonderful sons that live in town and we gather for traditional family dinners often. The real love of my life for the last 5 years has been the addition to our family, a Shih-poo named Lola. Lola and I love taking contemplative long walks together.
Personal Philosophy
"I am a patient advocate. I love helping patients understand their dental needs, and listening to what they want and finding a way for them to get the treatment they need."
"I am excited about the difference Agave Dental makes in people's lives."